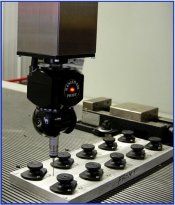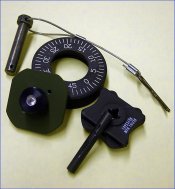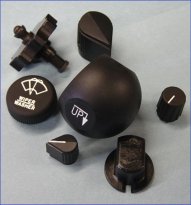 Grauch Enterprises, Inc. is a manufacturer of small machined and injection molded parts. We specialize in replacement items used in military applications, including small weapons systems, aircraft controls, and land and maritime equipment/ vehicle controls.
The combination of our high performance CNC lathe/milling machines and our coordinate measuring machine allows us to hold critical dimensions and maintain tolerances as small as 2 ten-thousandths of an inch. We strive to utilize only domestic materials in our manufacturing.
Grauch Enterprises, Inc. has been here, is here, and will remain here for our military's needs. We are committed to providing quality American made products. As our motto says: "You supply the print, we'll supply the part."
In recent years, the company has expanded its product line to include other federal stock items such as small caliber weapons parts and pins.
Since 2004, Grauch Enterprises, Inc. has man-aged more than 700 NSN items in support of the Defense Supply Center Philadelphia, TACOM-Rock Island, and military distributors.